Joint Relief Heated Joint Massager
HURRY! ONLY 50 LEFT IN STOCK!
Sale Ends Once The timer Hits Zero!

THE NATURAL ALTERNATIVE TO STOP THE PAIN
The Joint Relief Joint Massager is the natural, prescription free alternative to alleviating all of your chronic joint pains. The Joint Relief Massager uses heated vibration therapy to reduce joint pain, muscle stiffness and joint swelling from the knee, shoulders, arms and legs, and improve your range of motion!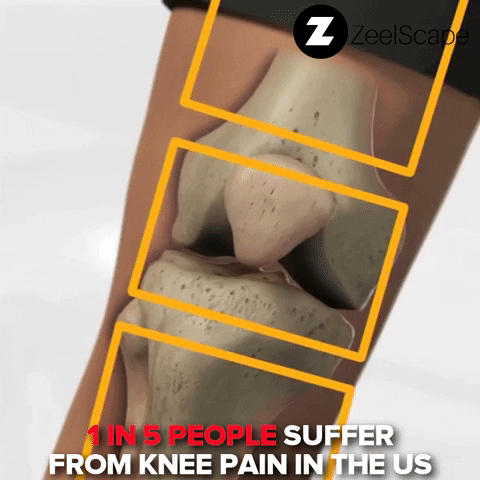 BENEFITS
✔ A Natural Alternative - Taking over the counter drugs for pain can lead to other negative side affects and overall can make the problem worse. Our Massagers are not only natural, they also prevent the pain from prolonging rather than temporary suppression.
✔ Widely Applicable - The Joint Relief Massager can easily be strapped onto any problem area whether it be joints such as your elbow, shoulder, or knee. But can also be strapped onto almost any muscle for a therapeutic muscle massage! 
✔ Easy Operation - Equipped with three separate settings which include the heat setting, vibration setting, and a timed massage setting. All settings work individually to the user's preference.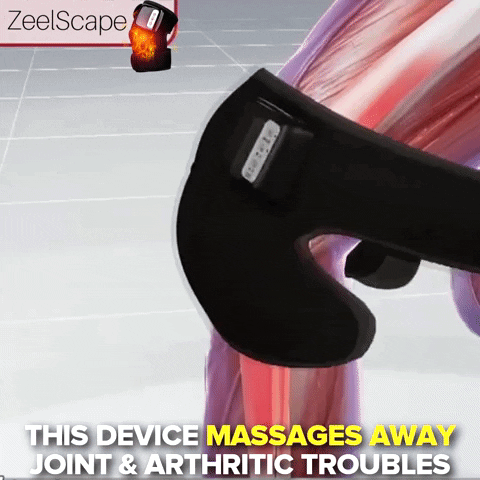 Why The Joint Relief Massager Is Perfect For You
1 in 5 adults have some sort of joint injury causing them to experience extreme pain. Joint injuries often occur in the knees, ankles, wrists, shoulders and elbows. These joints can swell and suffer from inflammation and redness, causing them to be immobile and limits their range of motion.
By treating your joints with the Joint Relief, you are not only causing the pain to stop, but are also loosening the joint which increases overall range of motion, along with releasing nutrient rich blood flow to the muscle around the joint.
(Joint Relief is especially effective for those who have Arthritis and Rheumatism Disease!)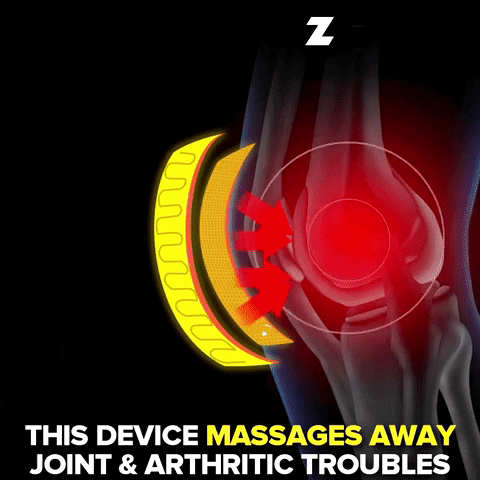 SPECIFICATIONS
Battery Life - All Joint Relief Massagers operate with a rechargeable 2000mA battery, that can last between 2-3 hours. 
Vibration Massage - The massage setting on the Joint Relief device will provide you with a powerful vibration to help reduce joint pain, muscle stiffness and joint swelling from the knee, shoulders, arms and legs, and will improve your range of motion.
Heated Function  - Heating function max is 131°F (55°C) in 10 minutes. Comes with safe over heating protection. A heated massage is great for increased blood flow to your skin's surface leading to numerous health benefits. 
Timed Massage - Optional 5-minute, 10-minute, 15-minute automatic shutoff timers can be chosen according to your specific needs.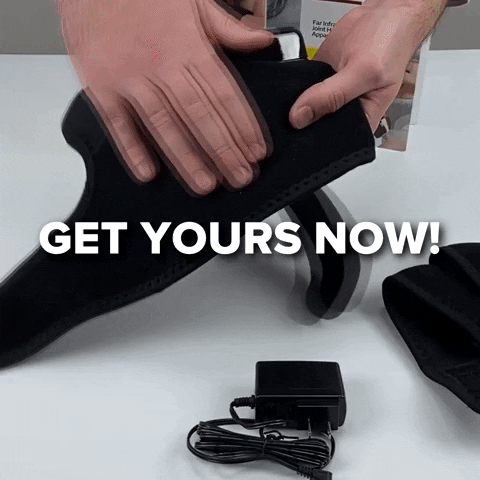 If you aren't in LOVE with your purchase, just let us know within 30 days, and you'll receive a stress-free refund.
Real time Visitor right now
Glad I bought it
Glad I bought it . I had this agonizing pain in my left knee. The pain went away completely after three sessions using Joint Relief Heated Joint Massager.
comfortable
my wife and i have knees that were used too much when they were new!!! LOL so we ordered this item to help with pain.
Very satisfied
Ordered this after years of knee pain. In the last four years, I have had two rounds of Supartz shots in my right knee. While they helped, the doctor did say the effects would eventually wear off and I would need to seriously think about knee replacement surgery. Since it's only been seven months since having my Achilles' tendon replaced on my left foot, I am uninterested in having any more surgery that puts me off my feet for any length of time. I saw IMMEDIATE relief as soon as I tried this product. The heat is wonderful and provides soothing pain relief while the vibration massages my tired, achy knees. I wish I could give this ten stars!
fantastic machine
This a fantastic machine and very fast shipping thank you so much 10 stars
highly recommend this product
My husband has an old leg injury leaving him disabled and has recently had a second surgery. During his recovery we found that vibrating massage helps his pain and discomfort. I purchased this product hoping that he could get that massage anywhere anytime he needed it. He was ecstatic when he used this product because it relieved his pain. He uses it all the time now. I would highly recommend this product to anyone suffering from a knee injury!