#1 Rated Joint Relief Heated Joint Massager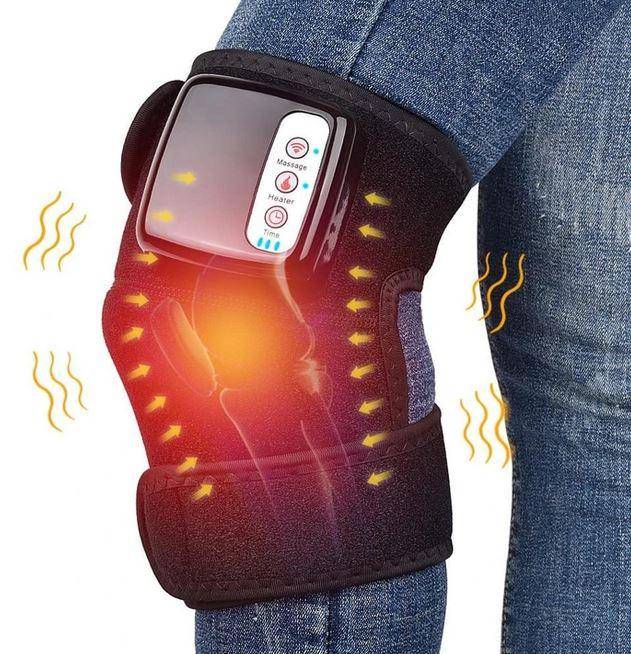 A Natural Alternative - Taking over the counter drugs for pain can lead to other negative side affects and overall can make the problem worse. Our Massagers are not only natural, they also prevent the pain from prolonging rather than temporary suppression.

Widely Applicable - The Joint Relief Massager can easily be strapped onto any problem area whether it be joints such as your elbow, shoulder, or knee. But can also be strapped onto almost any muscle for a therapeutic muscle massage!

Easy Operation - Equipped with three separate settings which include the heat setting, vibration setting, and a timed massage setting. All settings work individually to the user's preference. 
"...It's very comfortable, and it helps me reduce my knee pain."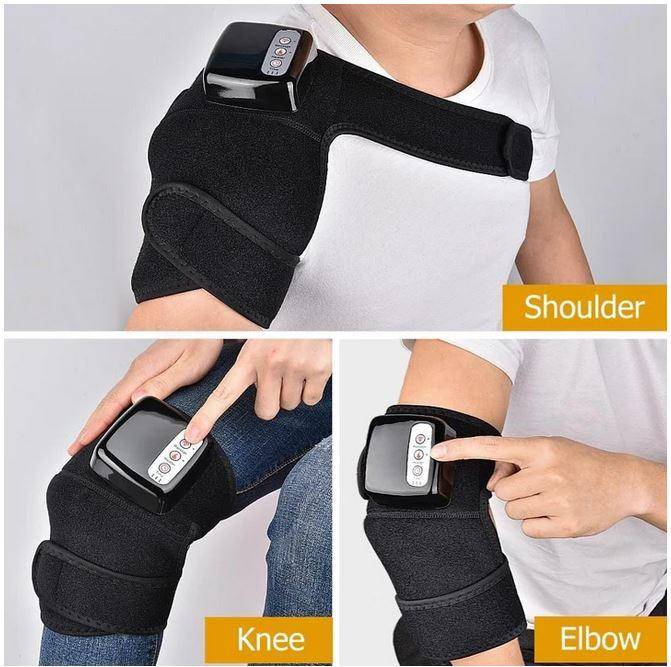 1 in 5 adults have some sort of joint injury causing them to experience extreme pain. Joint injuries often occur in the knees, ankles, wrists, shoulders and elbows. These joints can swell and suffer from inflammation and redness, causing them to be immobile and limits their range of motion.

The Joint Relief Joint Massager is the natural, prescription free alternative to alleviating all of your chronic joint pains. The Joint Relief Massager uses heated vibration therapy to reduce joint pain, muscle stiffness and joint swelling from the knee, shoulders, arms and legs, and improve your range of motion!
30 Days Money Back Guarantee
FREQUENTLY ASKED QUESTIONS
Yes! One-size-fits-all. 
The length of the brace and both upper/lower straps are fully adjustable.
What does the single message and heat wrap come with? 
It has battery which can be recharged and it also has recharge cord
What about shipping and delivery?
Our fulfillment partner fulfills orders within 1-3 business day (Mon-Fri), a timeline which does not include Weekends or Holidays. Please remember that the delivery of your order is the responsibility of the shipping carrier. 
Once a package leaves our fulfillment center, you must reach out directly to the shipping carrier selected during checkout to resolve delivery issues. You should have your tracking number ready when reaching out to the shipping carrier.

Delivery to the USA - 4 to 7 days
Delivery to the UK, Canada & Australia - 15 to 30 days
Delivery to the rest of the world - 20 to 40 days 
Why don't you accept my currency?
Right now we're able to show dozens of global currencies to give you a sense of how our prices convert into other currencies. We're working to implement new payment systems that will allow us to accept not only different currencies, but also dozens of different regional payment systems. So while the content of your cart may currently be displayed in your local currency, the Gem Stores process all orders in USD at the most current exchange rate.

See What Our Customers Are Saying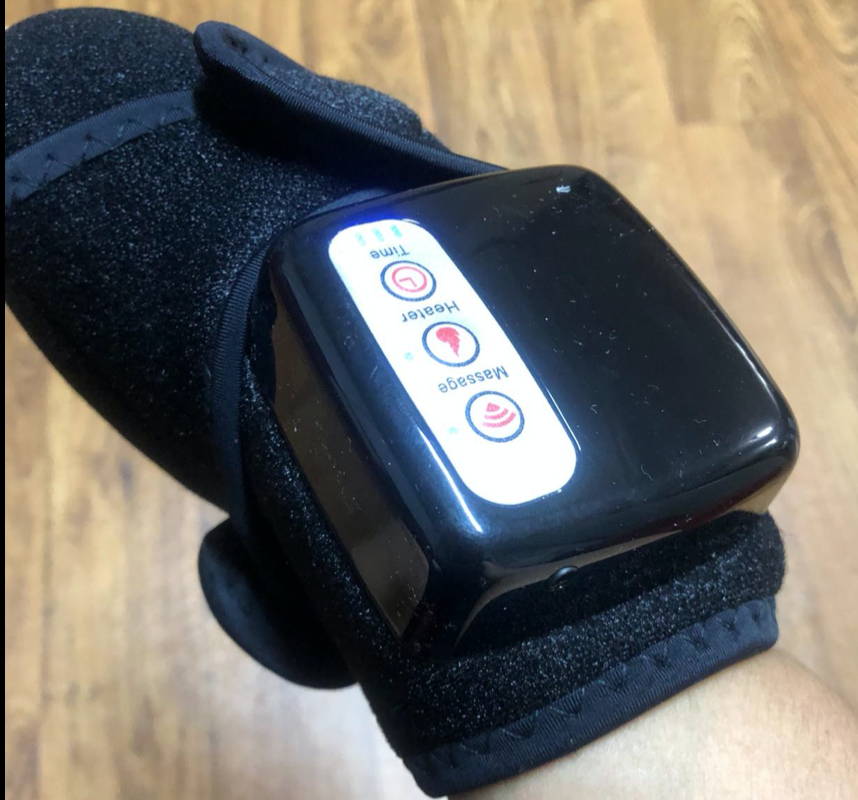 Works great and really alleviates pain.

My dad has had knee pain for years. Multiple surgeries to try to correct the issues which have held off knee replacement surgery, but this massaging knee brace really has helped make him comfortable after working daily. It's easy to use and isn't uncomfortable to wear. This is a must have if you too suffer from knee pain.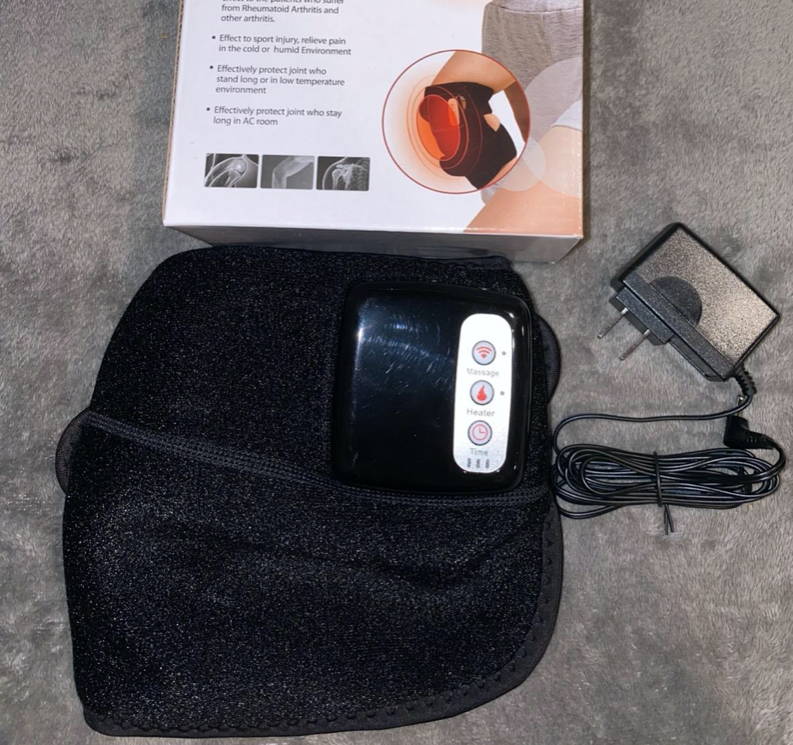 I'm amazed - not just a knee wrap, works on everything

This thing is a joy if you have assorted aches and pains. One can strap it on just about any body part and get massage and heat! And unlike a heating pad, move around with it!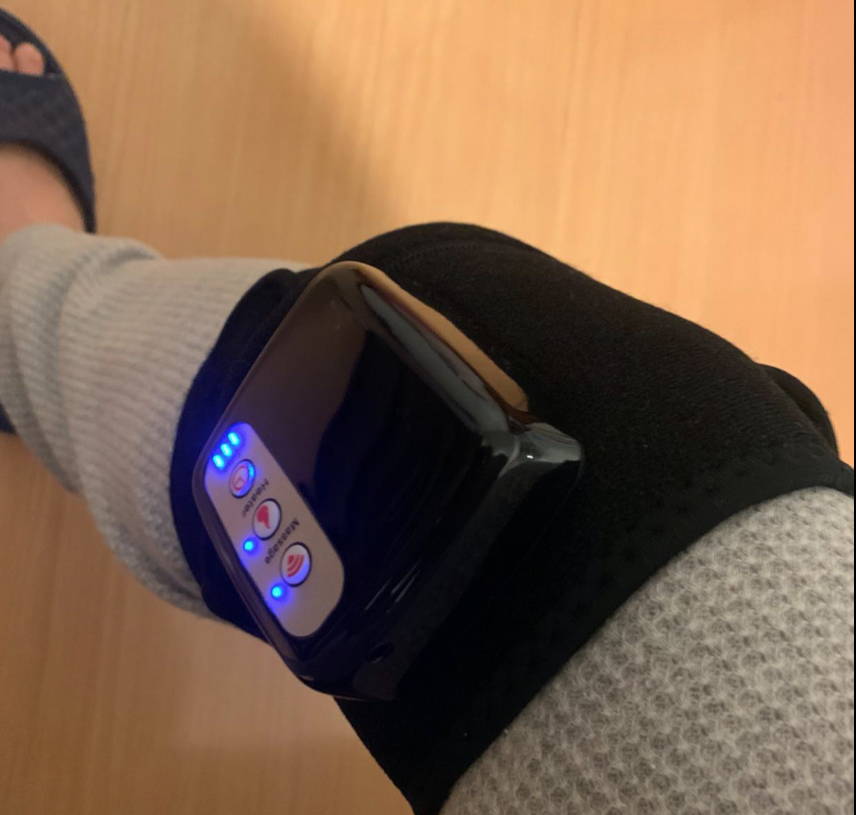 Great product!
Everyday I used this i have sore knees. Once I started wearing this all my pain went away. The dual vibrating motors massage the pain away. At first I didn't think the heat will do anything, but I am very surprised. The heat soothes and relaxes my muscles. I recommended this to all of co workers. It fits my big legs perfectly.

Very practical multi-functional knee pads

This is a great kneepad that integrates charging, vibrating massage, heating and physical support. These features can be used independently or together. It's so convenient. I used to have a lot of knee pads because of arthritis. But this product makes me impeccable and very satisfied with this shopping.

Very happy
Got my yesterday and I'm very happy with it works very well on my stiff knee. Finally i could walk with any pain
Glad I bought it
Glad I bought it . I had this agonizing pain in my left knee. The pain went away completely after three sessions using Joint Relief Heated Joint Massager.
comfortable
my wife and i have knees that were used too much when they were new!!! LOL so we ordered this item to help with pain.
Very satisfied
Ordered this after years of knee pain. In the last four years, I have had two rounds of Supartz shots in my right knee. While they helped, the doctor did say the effects would eventually wear off and I would need to seriously think about knee replacement surgery. Since it's only been seven months since having my Achilles' tendon replaced on my left foot, I am uninterested in having any more surgery that puts me off my feet for any length of time. I saw IMMEDIATE relief as soon as I tried this product. The heat is wonderful and provides soothing pain relief while the vibration massages my tired, achy knees. I wish I could give this ten stars!
fantastic machine
This a fantastic machine and very fast shipping thank you so much 10 stars